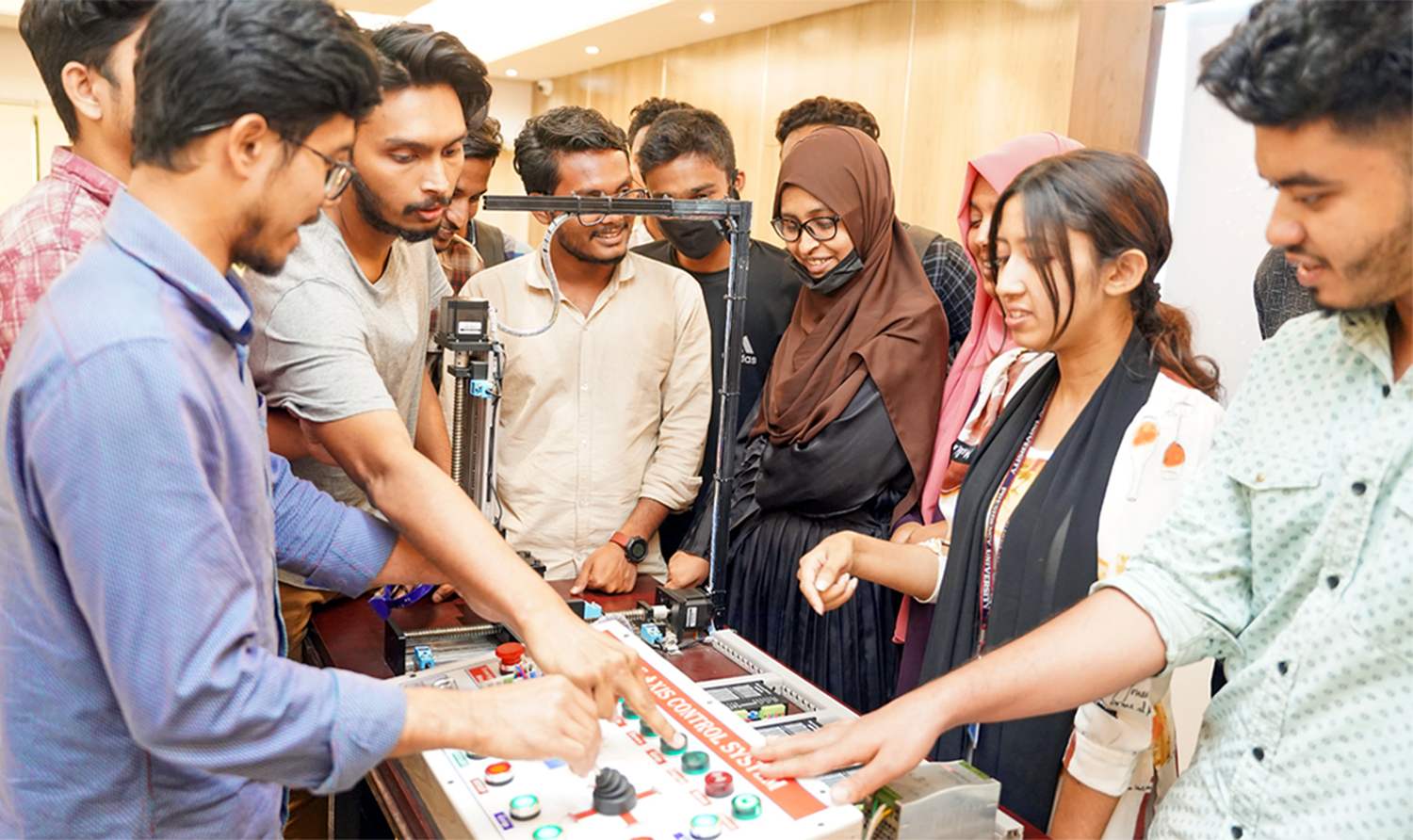 ECE Club
Vision
The vision of the ECE club is to be the best at serving society by creating engineering knowledge.
Mission
The mission of the ECE club is to provide and maintain social, athletic, academic and recreational amenities for its members.
Objective
To promote the essence of Electrical and Computer Engineering through experimental learning

To provide a platform for members to engage in activities to develop a strong background in the field of Electrical and Computer Engineering.

Participating in different events/competitions to develop the ability to identify, formulate and solve problems through engineering.

To conduct different seminars/workshops/study tours which benefits the members to make them ready for professional life and build leadership skill.

To promote the employment of ECE students.
Seminar

Image Sensors : An Overview




Seminar

A Novel Medical Priority Aware Transmission Mechanism for Cognitive Radio Based Hospital




Seminar

Importance of AutoCAD training for an Electrical Engineer




Seminar

CYBER SAFETY: What We Need To Know




Seminar

Into the World of Machine Learning




Seminar

Brain Engineering




Seminar

Masters options and partnership/funding opportunities
at Missouri State University for CSE majors




Seminar

PLC (Programmable Logic Controller)




Seminar

Seminar of Innovation Hub, by a2i lab




Seminar

Robotics Control Systems and Related Research Areas




Seminar

Study Opportunity at University of Minnesota Crookston




Study Tour

Ghorashal Power Plant Tour with Saint Martin






Study Tour

Kaptai Hydrolic Power Plant Tour with Sajek Valley




Study Tour

Ghorashal Power Plant Tour with Saint Martin




Study Tour

Ghorashal Power Plant Tour with Saint Martin



Powered by Froala Editor