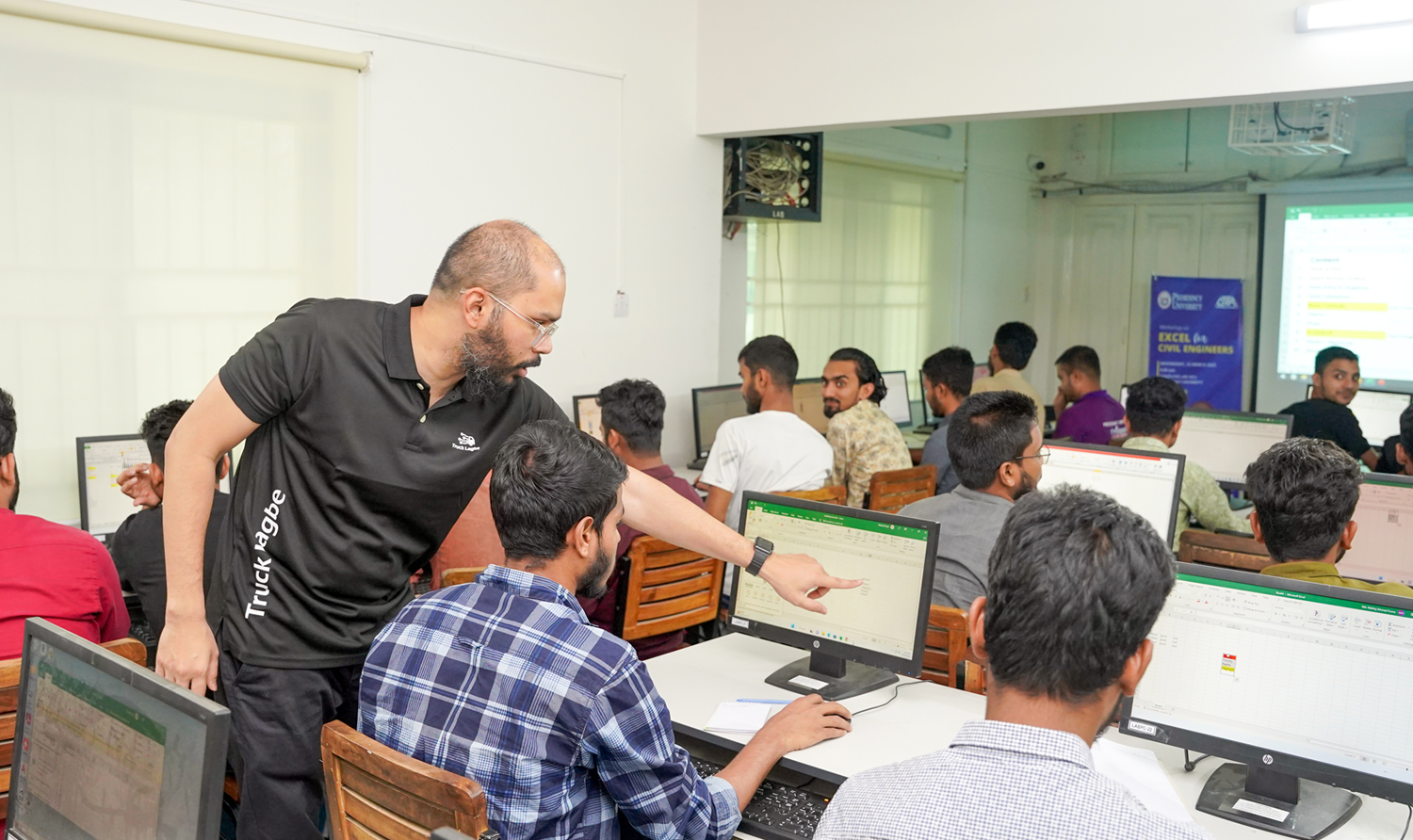 Business Club
Business Club
Presidency University BIZBOX is the business club, operating under the School of Business of Presidency University.
Vision: BIZBOX, operating since August 6th 2019, is a functional student club. It was established with the aim to increase the employability skills of the students of business school to make them better prepared for the extremely competitive job market in business arena. The main goal of BIZBOX is to provide a diversified platform to its members to explore and enrich their talents, competencies and creative skills required in the field of business. It also acts as a bridge between the academic and corporate worlds for business students, and aims to provide its members with a base to equip their talents and discover their area of expertise.
Mission: The club is continuously collaborating with various national multinational entities and successfully carrying on its activities with the excellent performance of its members. During this global pandemic, BIZBOX is giving its utmost effort in successfully continuing its skill development activities online. The club has arranged various seminars, workshops, events and has continued to conduct multiple Online Skill Development Programs for the students of Presidency University. The club has also arranged fresher programs for new members of business club, industrial tour, corporate engagement and various knowledge sharing activities.
Through various significant club activities, BIZBOX also aims to uphold Presidency University as a prominent business school. As aforementioned, the club has so far organized:
Seminars:
Name

Content

Keynote Speaker/s

Launching ceremony and seminar on "Face the Challenge & See the Sunshine"

Motivational session

The Vice Chancellor and

Maj Gen A R Rokonuddowla, psc (Retd)

BizBoxers Meet the Mentor

Career Counseling and Personal Development Session

Md Sohan Haider, CEO, Smartifier Academy

Campus to Corporate

Corporate Engagement/ Grooming Session

Rakib Zahed & Sigylla Morshed , Employer Branding, Banglalink
Workshops:
| | | |
| --- | --- | --- |
| Name | Facilitator | Mode |
| CV and Cover Letter Writing | Club Advisor | On Campus |
| Networking for a Better Career | Club Advisor | On Campus |
| Interview Tips and Tricks | Club Advisor | On Campus |
| Road to Internship | Club Advisor | On Campus |
| Online classes and e-mail etiquettes | Club Advisor | Online |
| Corporate Grooming | Club Advisor | Online |
| Road to Internship | Club Advisor | Online |
| Interview Tips and Tricks | Club Advisor | Online |
| Networking for a Better Career | Club Advisor | Online |
| CV and Cover Letter Writing | Club Advisor | Online |
| Corporate Grooming | Club Advisor | Online |
| Road to Internship | Club Advisor | Online |
Competitions:
| | | |
| --- | --- | --- |
| Name | Organizer | Achievements |
| Business Case Competition | North South University Finance Club | 8th Semifinalist among 52 teams |
| Hult Prize Business Competition (2021) – Food for Good | The Hult Prize Foundation & United Nations | Selected in 14th position upto regional (Asian) round among 38 teams |
Study/Industrial Tour:
Day long industrial study tour in RFL Industrial Park (2019)
Powered by Froala Editor